Maryland Estate Planning Attorneys, Wills, Trusts, Advance Medical Directives, Revocable Trusts 
What is Estate Planning?
Simply stated Estate Planning involves deciding to whom and how you want your assets distributed after you die. Sounds simple enough, but when you peel back the onion and discuss the specifics surrounding your estate, it will get more complicated. There is no such thing as a "simple will." A well crafted estate plan is so much more than a will. No two clients are alike and what motivates them to establish their estate plans are diverse. But there are four common goals found weaved into every estate plan, no matter the complexity.
What are the Four Goals of Estate Planning?
No matter the net worth, age or complexity of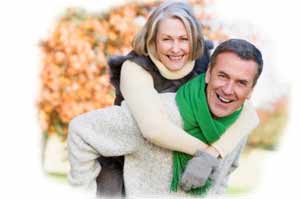 one's family or holdings, every worthy estate plan addresses the following four goals:
1. To ensure your property is transferred to the right people after your death;
2. To ensure during your life, in the event of your incapacity, that your well-being and finances are protected and managed per your wishes;
3. To protect the inheritance you leave to another against outside threats such as creditors or divorce; and
4. To reduce the federal and state death taxes your estate will pay upon your passing.
What is my "Estate"?
Your estate consists of all property you own at the time of your death, including real estate, bank accounts, retirement accounts, stocks and other securities, life insurance policies, and personal property such as automobiles, jewelry and artwork.
What Documents will be Included in my Estate Plan?
The higher the net worth or more complicated the family situation an individual possesses, the greater the sophistication of the estate plan. But even a highly complicated estate plan routinely starts with consideration of the following documents:
• A Will: A legal document in which you specify who will get your property, how they will get it, and when they will get it.
• Power of Attorney: A legal document that gives the person you name the authority to manage your financial affairs if you are unable to do so.
• Advance Medical Directive (a Living Will): A legal document that states your wishes for the kind of life-sustaining medical intervention you want, or don't want, in the event you become terminally ill or unable to communicate. The document also appoints your health care agent authorizing that person to take care of your personal needs and make your medical decisions if you are temporarily or permanently unable to do so for yourself.
• Revocable Trust (Revocable Living Trust): A legal document that sets forth how your property will be managed both while you are alive and then after you die.
• Trust – a legal document establishing an entity that lets you put conditions on how certain assets are distributed upon your death. Trusts can also be used to minimize gift and estate taxes.
What Benefits of Estate Planning should I discuss with my attorney so my Estate Plan is right for me?
Naming a guardian for your minor children and providing for the care of minor children if you become incapacitated and after your death.
Appointing the right decision makers in case you become incapacitated.
Providing for the management of your property if you become incapacitated.
Stating your wishes regarding end-of-life treatment.
Passing property to your loved ones and charities when you die.
Providing for loved ones who might be irresponsible with money or who may need future protection from creditors, divorce, or the effects of addiction.
Appointing trustees to manage property for the benefit of the loved ones you leave behind.
Providing for family members with special needs without disrupting government benefits.
Providing for Medicaid planning options as part of your incapacity planning.
Fully utilizing your estate, gift tax, and generation skipping tax exemptions.
Avoiding probate or leaving costly administrative nightmares to your loved ones.
Conforming your beneficiary or "payable-on-death" designations to your estate plan.
Setting forth the kind of funeral arrangements you would like and how the related expenses are to be paid.
Discussing the role of an irrevocable life insurance trust to provide liquidity and financial security for your heirs and reduce estate taxes.
Regardless of your age, or the size and complexity of your estate, a customized Washington DC or Maryland estate plan will provide you with greater control over your life and provide those you leave behind with financial peace of mind.
Understanding the estate plan options that are right for you can be confusing. At the Speier Law Firm we will review and explain the options available to you. We will advise whether you need to revise an existing will or create a comprehensive estate plan from scratch. No matter the case, you will face the future prepared and well informed. Your estate plan will not be cookie-cutter; it will have been prepared to address your specific concerns and to memorialize your values for future generations. It is the best gift you can leave your loved ones.