Washington DC Elder Law, Maryland Estate Planning Attorneys, Wills and Trusts
Elder Law is a broad term that encompasses the primary and most important legal issues that impact seniors and their families. Because no two clients are alike, personalized attention and consideration are paramount. The issues impacting our clients' lives as they age are diverse; at the Speier Law Firm, we advise our clients about what they should consider with regard to the following key areas of Elder Law:
• Estate Planning, Wills, Trusts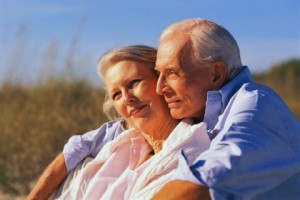 • Estate and Gift Tax Planning
• Durable Powers of Attorney
• Advance Health Care Directives (Living Wills)
• Guardianship/Conservatorship
• Medicaid Eligibility and Planning
• Asset Protection
• Special (or Supplemental) Needs Trust
• Housing Options
• Continuing-Care-Retirement-Communities, Assisted Living and Nursing Home Facilities
• Long Term Care Insurance
• Retirement Benefits
• Disability Planning
• Understanding Reverse Mortgages
Elder Law concentrates on what will protect your health, your property, and your family as you age. If you are baby boomer, it is time to start taking the steps necessary to assure successful aging. The Speier Law Firm is committed to assisting you with the proactive planning necessary to maximize your continued quality of life, autonomy and dignity. Moreover, we are equally committed to providing the critical support you and your family need in a time of crisis when legal decisions must be made quickly and with compassion.
We believe in a holistic approach by addressing the legal, medical, financial, social, family and other age-related issues that impact your lives, while simultaneously respecting your values and privacy. It is about protecting your legacy, while bringing you and your loved ones peace of mind. Its about keeping you engaged in the process and making sure your voice is heard when you can no longer speak for yourself.
As you can see, the areas which fall under the umbrella of "Elder Law" are of incredible importance for tomorrow. For this reason, it is advisable to plan for your future as soon as possible. For expertise in and assistance with Elder Law, as well as to answer any of your questions, contact the Speier Law Firm and schedule a consultation.